Great Bear Rainforest Quest with Daisy
July 9-14 2017 – Sept. dates tba
Here's your chance to walk deep into my world…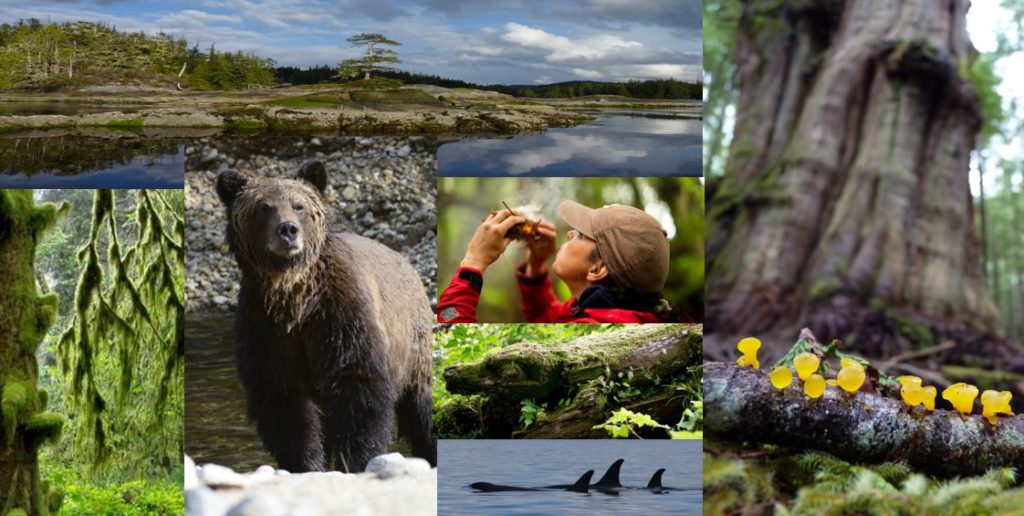 I'm finally ready to share an All New Venture that I have been dreaming of for many years.  This is not your typical wilderness tour that scratches the surface for all you're truly searching for and it's unlike any guided wilderness trip or personal retreat you've ever heard of or experienced, not even if you've toured with me before.
This is a Quest to Discover the Secrets of the Natural World & the Wild Within

I want to share with you the wisdom of the old ways and the lost skills of our world, to uncover your hidden abilities, shed your limiting patterns, open your wild heart and awaken you to surprising truths.
I am blessed to announce that I have put together an amazing team of instructors, guides, staff and special transformational guest speakers to guide you back to the sacred roots of humanity, lead you into the wonders of the wilderness and truly deepen your connection to the natural world in ways you've never dreamed of.
Limited space is available so please book early, we are only accepting 8 guests per Quest.
For more information and details please visit the pages at this website link or contact us at 604 785-9814 or send your questions to aforestdweller@gmail.com
To understand Nikki's personal journey and unique perspectives, be sure to read her best-selling book, Becoming Wild.