Quest Destinations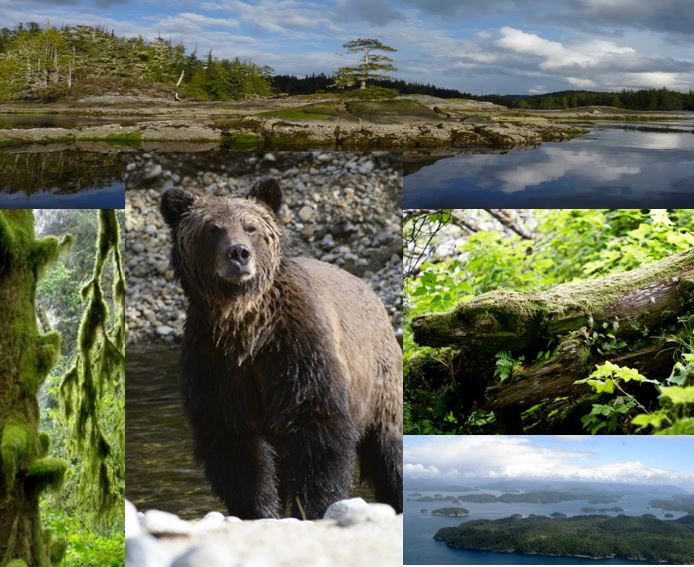 British Columbia's Great Bear Rainforest
     July 9-14  2017    September  10-15  2017
This Quest guides you to the coastal wilderness of the Broughton Archipelago, a maze of evergreen islands nestled along cedar-scented forests that stretch as far as one can imagine.  This is a treasured place of abundant wildlife, rich tidal waters and ancient Native village sites, steeped in myth and mystery.
This is a land where schedules are dictated by the tides, weather can change as fast as a sunset's colors and solitude can be found no matter the time of year.  July is the time of returning salmon to the open waters, of feeding humpback and orca whales, when black bears are feasting on the shoreline and wild, edible and medicinal plants are at their peak.  September is the month of the grizzly bear, spawning salmon, migrating humpback whales and the start of Fall's wild harvesting of roots, berries, fall greens and mushrooms.
Travel by float plane to the remote community of Echo Bay.  Population: 9 in the winter, which transforms to a boaters' paradise in the summer.  Our base lodge and private floating house will be located at Pierre's Echo Bay Marina.  Wilderness immersion doesn't need to be uncomfortable.
From here we will launch our 16′ speedboats for daily excursions to well-kept secret spots.
Availability is limited to 8 guests per Quest.  Please book early.