About Daisy
WELCOME to the Chronicles of Daisy Crocket, showcasing the magic, mastery and madness of wilderness living.  With inspiring videos, reviews, recipes, storytelling and how-to articles, I invite you to reconnect and step into a world of possibilities, discovering the secrets of the natural world, truths of survival, lessons on becoming wild and the hair-pulling, humorous life of living off-the-grid.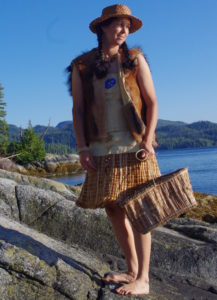 Tired of waiting for her plane to crash or a worldwide technical disaster to create a real-life survival emergency, Nikki van Schyndel aka Daisy Crocket, paid someone to abandon her on a deserted island in the wilderness, for a year and a half.  She barely survives, but eventually thrives as she mastered the skills of true survival.  Her luxury items included a razor (to avoid feeling like a Sasquatch) and a feral cat (her epic mouser…mmm) From dream home to lean-to, diamonds to bear claws, Nikki shares this incredible journey in her bestselling book Becoming Wild.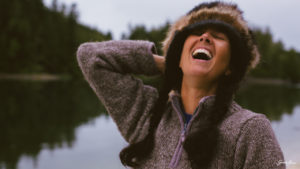 She not only tells of unimaginable encounters with the very wildlife that captures our hearts and feeds our fears, but of the hilarious predicaments and physical, mental and spiritual challenges nature illuminates. Her insights on living an authentic life, overcoming our limitations, developing our intuitions, letting go of fear, trusting our open hearts, finding "true" freedom and awakening to an ever present universal power – inspires all with a compelling dream of their own.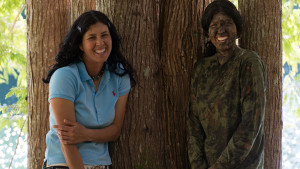 Though not your stereotypical "end-of-the-world" survivalist, she has studied and taught under the best earth skills educators and survivalists in North America and has dedicated her life to her naturalist studies for over 18 years.  She has graduated from the Dominion Herbal College in British Columbia.  An experienced and engaging speaker, Nikki offers a unique perspective and incredible insight into our place – and future place – in this world.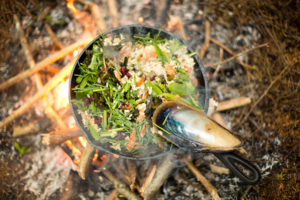 She has been praised by media, host venues, and packed audiences alike as an "amazing storyteller," "an inspiration," and "the most genuine person I have ever met."  From equestrian showjumper to snowboard champion – motocross to surfer-freediver, Nikki now lives off-the-grid, in a log cabin she built herself from a how-to book, still foraging, hunting and wild-crafting off the land and sea, while operating a successful, custom-tailored, wilderness guiding outfit in the tiny coastal community of Echo Bay, B.C.  Population 9.
After living the hardships of survival, she's now addicted to buying toilet paper, has still never bought a tent and dreams of becoming a member of the Explorers Club for the studies of superhuman abilities. Because like they say, "Anyone can change everything."